First impressions really do count. Nott Office provides our furniture and fit-out partners with an extensive range of reception styles and designs, along with a bespoke service, so we can provide the right desk or counter for you. We offer a free consultancy service where we discuss colour and style schemes, along with any branding requirements and any budget or time constraints, to tailor a package for you.
Below you will see a selection of counters we have built with a wide range of styles and budgets.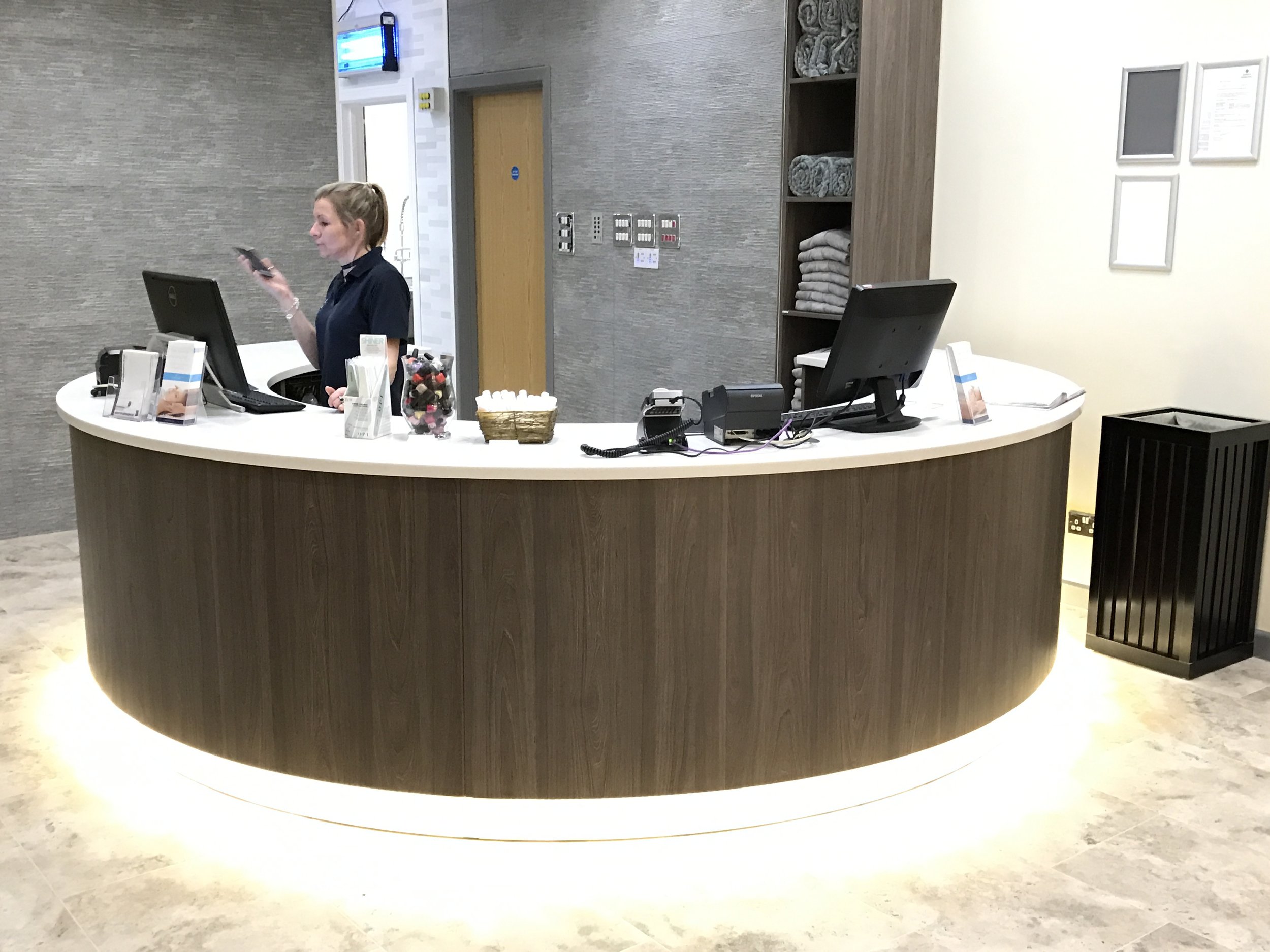 Use our bespoke service and help combine modern designs with timeless sophistication, using a wide range of high quality materials, including glass, veneers, steel, stone, marble, laminates, Avonite and Corian.
You tell us what you want, and we will design it for you. Professionally, impeccably and to your budget.
The possibilities are endless, the results unforgettable.
Please feel free to browse our ranges, each with a gallery of options and examples of units in situ. If you don't see exactly what you are after, please contact us and we will be glad to help.
We have years of experience designing and building counters suitable for front of house reception desks for commercial offices, salon counters, nurses stations, concierge desks and school environments.
Here are a selection of some of our concept designs for clients. Contact us if you need us to help you visualise your next project!